With the popular craze of DIY (Do It Yourself) projects and Pinterest boards, there are many creative ways to reuse old wedding bands.
Whether you've upgraded to anniversary bands, found some vintage wedding bands at an antique store, or just want to get rid of the bands that you have.
Old wedding bands can be used to make new jewelry, such as rings, necklaces, earrings, etc. They can also be repurposed as gifts, passed down for generations as special family heirlooms, incorporated into pieces of art, or sold to jewelers or consignment stores.
There are many ways you can reuse or repurpose old wedding bands.
We'll discuss some of the options in more detail down below.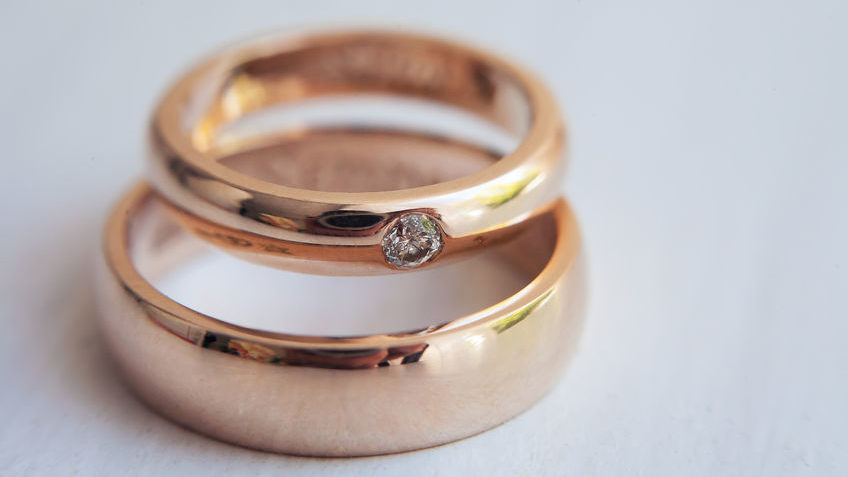 1. Recycle into New Jewelry
Rings:
One way to turn old wedding bands into something new and stunning is to make a brand new ring.
Old bands can be turned into new rings by melting down the metal into a new shape or design, or using the original band and adding gemstones to it.
If the wedding band already has gemstones in it, you can make a new setting and place different gemstones in it.
This is a great way to make some cash from an old wedding band you bought or found for cheap.
It also is a perfect way to turn an old wedding band into a new ring if you've been divorced but don't want to completely give it up.
Instead, you can turn it into something entirely new that's just for you.
Necklaces:
Another elegant way to turn old wedding bands into different pieces of jewelry is to make necklaces.
Many people already will take an old wedding band, string a chain through it, and call it a necklace.
These options, however, truly change the ring's form into something unique.
Just like when making a new ring from old bands, you can melt the metal into a new shape or design.
The same thing can be done to make a necklace pendant out of the bands.
If the old wedding bands had gemstones, you could place the gemstones into the new pendant or take just the gemstones from the ring and turn the gems into their own pendants.
One way to incorporate the ring without melting it down is to leave the circular band and add gemstones hanging off of it, or suspended within the band's circle.
You can also have the inside of the band filled in and place gemstones in the middle, or have words or a design engraved on it.
When you have a set of wedding bands, you can suspend the smaller band inside the larger and, if applicable, suspend the gemstone in the smaller band.
These new necklaces are a great way to save a ring that was leftover from a divorce.
For some, turning a past marriage's ring into a different ring is still too close to home.
In that case, making a necklace is a better option.
This is also a great way to flip an old wedding band you found at an antique store and make it profitable or more unique.
Earrings and Other Jewelry:
Turning old wedding bands into earrings is less complicated than making new rings or necklaces.
You can melt the metal to make the earring or take the gemstone and turn it into a stud earring.
Of course, there are other items of jewelry that old wedding bands can be made into, like bracelets or brooches.
However, the three items listed above are the most common.
Essentially, the same techniques will apply to turning old wedding bands into anything else.
There are many jewelers out there who specialize in repurposing old rings into new designs.
You can talk to these jewelers to get additional ideas and plan out how you will have your old wedding bands repurposed.
2. Repurpose as a Gift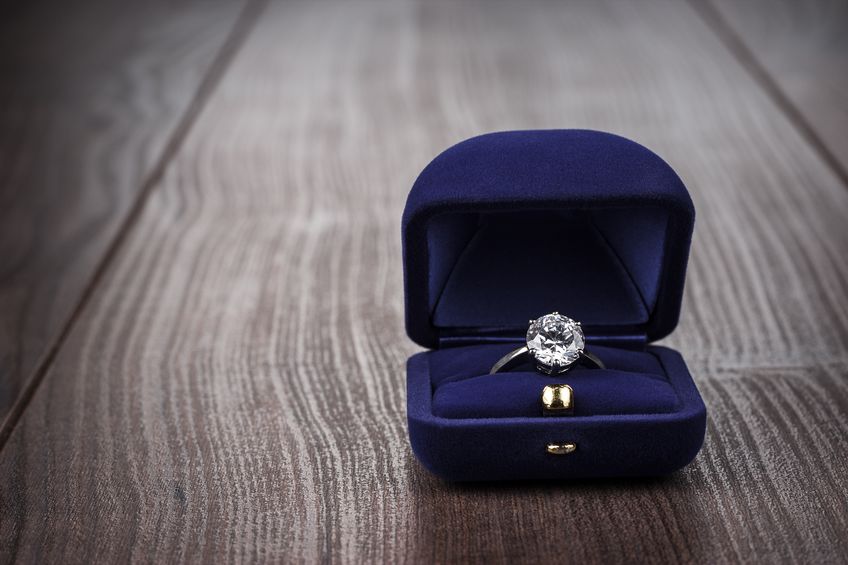 Whether you gift the old wedding bands as they are or make new jewelry out of them, they can make great and generous gifts both inside or outside of the family.
Repurposing old family wedding bands and gifting them as new engagement rings for the younger generation is a great way to keep the old bands in the family and create special meaning for the new couple.
Giving repurposed wedding bands as gifts, in general, is a great way to recycle metal and/or gemstones and avoid throwing away an object with great potential.
3. Family Heirlooms
Old wedding bands can make great family heirlooms.
These can be passed down because of death or if you're upgrading to anniversary bands.
Regardless of when or why they are being passed down, old wedding bands can be used as they are or cleaned up.
In regards to using old wedding bands as family heirlooms, it is usually best not to turn them into a different piece of jewelry.
It is better to keep them in their original state with maybe some detailed cleaning and polishing.
4. Pieces of Art
Art can be made out of anything, so why not old wedding bands?
Here is a list of ways old wedding bands can be incorporated into an art piece:
If you have a lot of bands, you can link them together to form a chain made of rings. The chain can stand alone as its own piece of art or be added to a ceramic creation.
You can attach the bands to a canvas and paint around them, or the bands can be attached to pre-existing paintings to add a three-dimensional aspect. (A great tribute to deceased couples is to paint a scene or important places/objects from their marriage around the rings.)
Another option when you have many bands is to weld them together (side-by-side or as a stack) to make different shapes and designs. Imagine, a small statue made entirely out of wedding bands!
Considering the option of melting the band into reusable metal, the possibilities are endless.
Where Can You Sell Old Wedding Bands?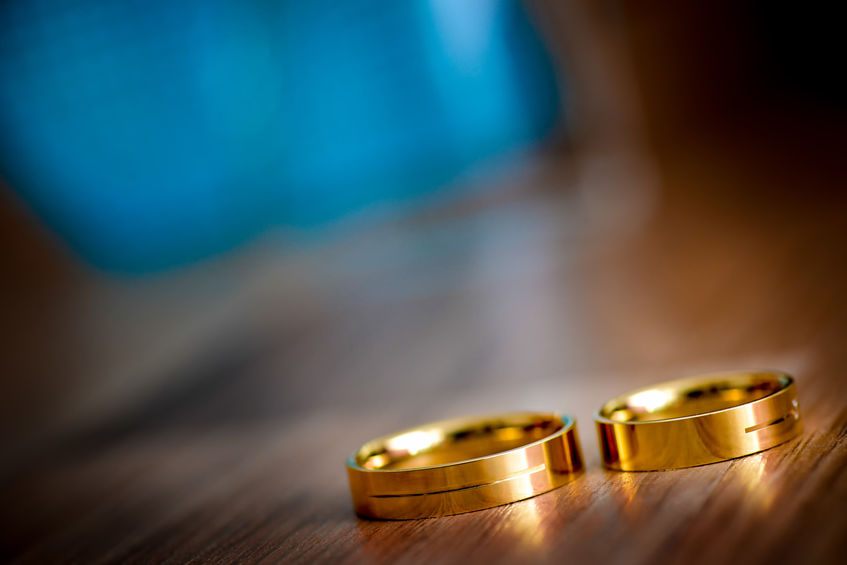 There are a lot of jewelers who will buy your old wedding bands off of you.
They will melt them down to make a new piece of jewelry to sell.
They can also take the gemstone and sell it on its own or remount it on another piece of jewelry.
Pawn shops are another option for selling your old wedding bands. But they will likely give you the lowest amount for your wedding bands.
Consignment stores are another great place to sell your old wedding bands.
These are stores that specialize in selling a specific product.
If you find one that specializes in rings, they're sure to want your bands.